How do you keep your data secured and safe? In this episode, Ola Miedzynska is sharing with us how all tech companies, including sextechs and femtechs, must be aware of data vulnerabilities and manage any data threats . Discover the story of Sx Tech EU or how technology disruption is synonym of more gender equality.
---
Ola Miedzynska
Ola developed extensive experience supporting startups for over 9 years to match technologies and trends related to their innovation purposes and transformation needs. She is also a researcher in technology trends like decentralization, AI, VR, the blockchain, and biotech in relation to the sex-tech industry.
Sx Tech EU
Sx Tech EU is the development of deep technologies for the sex- tech industry. Ola and her team promote the sex tech entrepreneurship and startups by investigating new trends and advancing innovations with events such as Sx Tech conference and hackathon challenge.
Contact: hello@sxtech.eu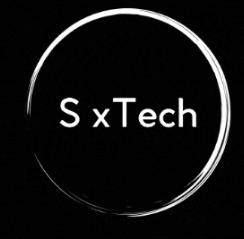 The episode transcript will soon be available
---
Want to know more :
Sifted backed by FT – Sextech startups boom in coronavirus pandemic
Natural cycles – Hormone free and digital birth control
Clue – period tracker mobile application
Seth Stephens-Davidowitz – 'Everybody Lies: Big Data, New Data, and What the Internet Can Tell Us About Who We Really Are'
Disclaimer: Links on this website may be amazon affiliate links, meaning if you purchase a product through those links, it will help this podcast by providing a small referral fee.
---
Credits:
Unexpected Data Podcast is a creation and production of Yudan LIN
Feature Image: cottonbro
Intro: Focus by A. A. Aalto is licensed under a Attribution-NonCommercial 3.0 International License