Diversity, Equity and Inclusion have become one of the top priority of many companies. And even more since Google has awaken the dormant worries of silencing whistleblowers like Timnit Gebru. Algorithms are already automatizing some decisions and especially infering gender without user consent. Even with a very high accuracy, it is hard to imagine how those models could label gender without discriminating against non binary or trans people. In this episode, Peter Tatchell is sharing with us about AI ethics, mass surveillance and freedom of speech in a pandemic context and sexual identity weaponization.
---
Peter Tatchell
Peter Tatchell is a British human rights defender who has been campaigning for over 50 years, since 1967. He was the defeated Labour candidate in the 1983 Bermondsey by-election – one of the most dirty, violent and homophobic elections in Britain in the twentieth century. Among his many campaigns, he exposed the Nazi war criminal SS Dr Carl Vaernet. His human rights activism resulted in him being beaten badly by President Mugabe's bodyguards in Brussels in 2001 and by Russian neo-Nazis in Moscow in 2007. He is currently Director of the Peter Tatchell Foundation: @PeterTatchell
Website: https://www.petertatchell.net/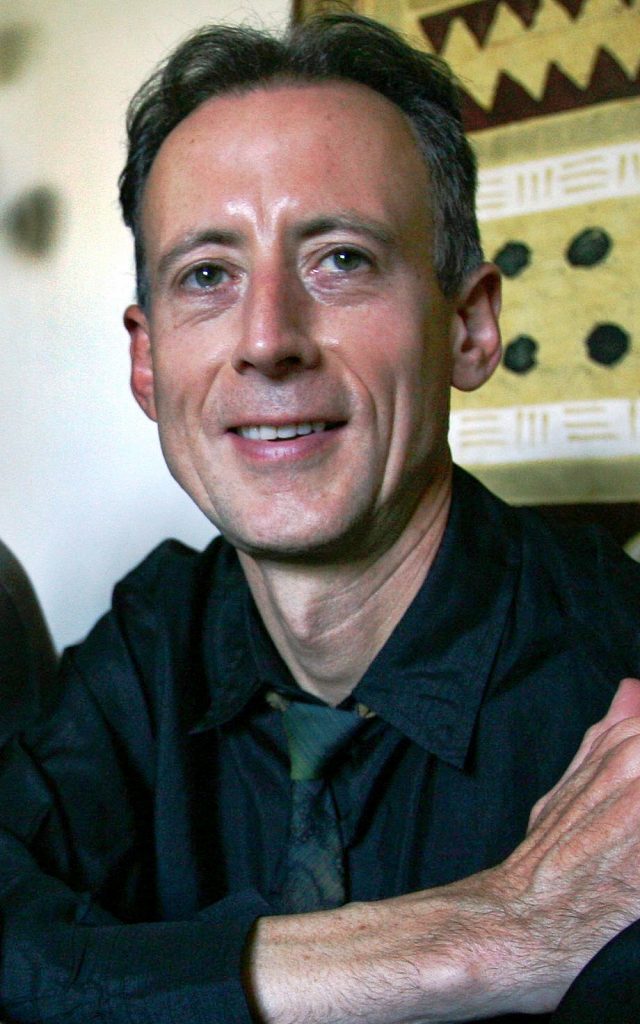 The Peter Tatchell Foundation
The Peter Tatchell Foundation (PTF) seeks to promote and protect the human rights of individuals, communities and nations, in the UK and internationally, in accordance with established national and international human rights law.
The PTF seeks to raise awareness, understanding, protection and implementation of human rights, in the UK and worldwide. This involves research, education, advice, casework, publicity and advocacy.
The human rights aims and objectives of the PTF are charitable and with a public benefit.
The PTF is independent and non-party political.
The PTF works on a selected range of human rights issues in selected countries. The issues we work on include:
Homophobia, biphobia & transphobia
Sexism & gender inequality
Racial prejudice & discrimination
Censorship
Suppression of religion, opinion or belief
Unjust detention
Restriction of association
Death penalty
Ethnic persecution
Refusal of asylum to refugees
Violations of civil liberties
Subjugation of national & cultural minorities
Denial of self-determination to suppressed peoples
Torture
Genocide
War crimes
Crimes against humanity
Global poverty & deprivation
Contact: www.PeterTatchellFoundation.org
The episode transcript will soon be available
---
Want to know more :
WIRED – Behind the Paper That Led to a Google Researcher's Firing
The Guardian – What trans soldier Albert Cashier can teach Trump about patriotism
Financial Times – Algorithms and the coronavirus pandemic
Human Rights Watch – Technology is Enabling Surveillance, Inequality During the Pandemic
France 24 – Singapore admits police can access contact-tracing data
The Guardian – Hidden human rights crises threaten post-Covid global security – Amnesty
Amnesty International – The state of the World's Human Rights, Report 20/21
Kinsey Institute – The Kinsey Scale
Disclaimer: Links on this website may be amazon affiliate links, meaning if you purchase a product through those links, it will help this podcast by providing a small referral fee.
---
Credits:
Unexpected Data was created by Yudan Lin. This episode is edited and produced by Yudan Lin.
Feature Image: Angela Roma
Intro: Focus by A. A. Aalto is licensed under a Attribution-NonCommercial 3.0 International License