Growing up, I had the chance to be surrounded by many people from many different cultures and background. Living in one of the most diverse city of the world, Paris, also helped a lot to be honest. I was then exposed to many representations and some was mirroring me, a third culture child, being in the highest level of education, in the highest level of leadership. That allowed me to have even more aspirations, be even more me and especially improve my learning of life by staying intentionally curious. Meaning asking the right questions and finding the best outcomes from our combined life experience learnings. Diversty, Equity and Inclusion or DE&I is the opportunity to visualize and to set the stone of a sustainable and successful future.
Today in Unexpected Data, you will hear the story of our guest that believes Diversty, Equity and Inclusion is one of the most serious and complex topic in the digital space, if not in the world. Together we will talk about this person's creative data journey, the notion of empathy in the workspace and especially responsible and accountable company in the data space.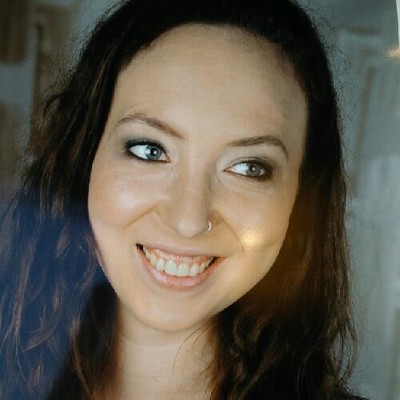 Show Notes
Find Shirley Werchota 's works after the short bio
Contact Shirley Werchota on Linkedin
About Shirley Werchota
Shirley Werchota is an advisor for digital transformations and data driven enterprise topics for BlueSoft.

Her multi cultural upbringing plays a big role in Shirley's ability to draw unseeming parallels and understand the complexity of how tech is changing businesses around the world in the age of digital transformations.

She focuses strongly on customer centricity and placing the human with their needs at the center of product and service development. Shirley is convinced that nothing works without people and therefore they are the most important asset of any business.She is passionate about inclusivity and diversity in the field of IT as well as fair and ethical data handling in AI and Advanced Analytics.
---
The episode transcript will soon be available
---
Want to know more :
https://www.hrc.org/news/using-poetry-as-a-force-for-social-change
https://www.naceweb.org/about-us/naces-diversity-equity-and-inclusion-statement/
---
Credits:
Unexpected Data was created by Yudan Lin. This episode is edited and produced by Yudan Lin.
Feature Image: Egor Kamelev
Music by maxtsymbalukia from Pixabay
Music by ZakharValaha from Pixabay